Q and A with Pages Teachers
In my role as Educator-in-Residence in the wonderfulТ Pages program with the inspirational Dionne Custer-EdwardsТ I have been teaching Mindful Creativity. Т We began on day one with an introduction to mindfulness, and I received some good questions from teachers about personal mindful practice, implementing mindfulness for students in the classroom, and how to talk to people about mindfulness in order to build more acceptance. Т Here are some questions from teachers and the responses I gave with links for further information.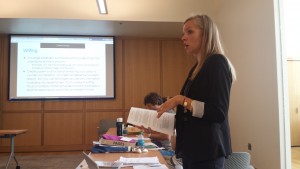 Finish reading this article by clicking this link and going to my blog, Learning Lab Consulting.
photo: Dionne Custer Edwards